agCommander – the software
agCOMMANDER is software for agriculture designed by farmers so farmers understand it.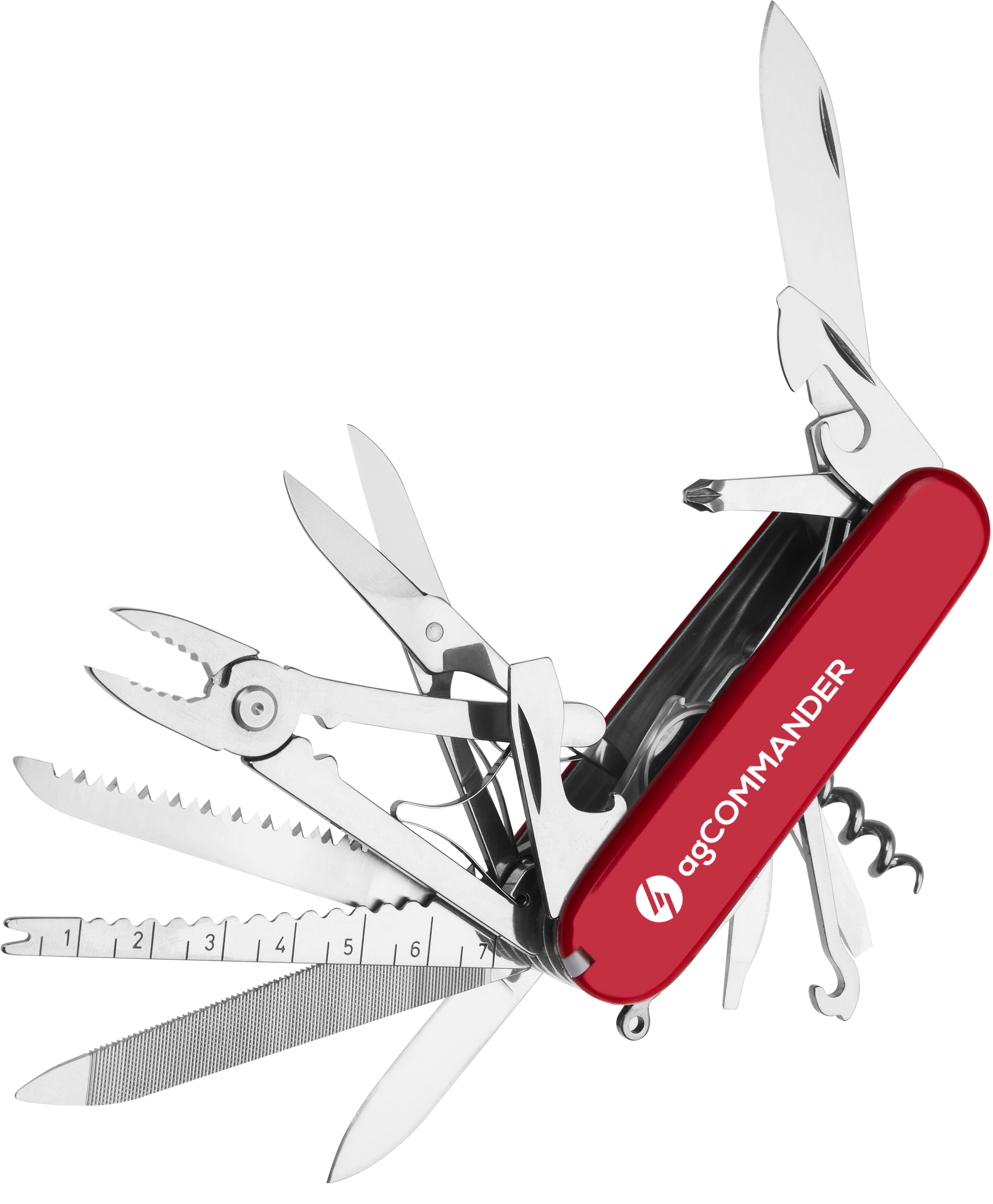 Evolving in the tough Australian market over 30 years, helped along the way with feedback from thousands of farming clients, agCommander has grown into a very versatile, very configurable, very powerful, very user-friendly Farm Management Information System (FMIS). 
It's not accounting software, but it keeps track of all your costs and enables you to budget and plan.
agCommander, built from the ground up to manage any size of farming operation, with any mix of crop types and livestock operations.
The agCOMMANDER difference…
We've made entering your farm records quick & easy so you can focus on data analysis to help you optimise your farming business's bottom line & practices
FACT: 74% of our sales are from "Word of Mouth" referrals.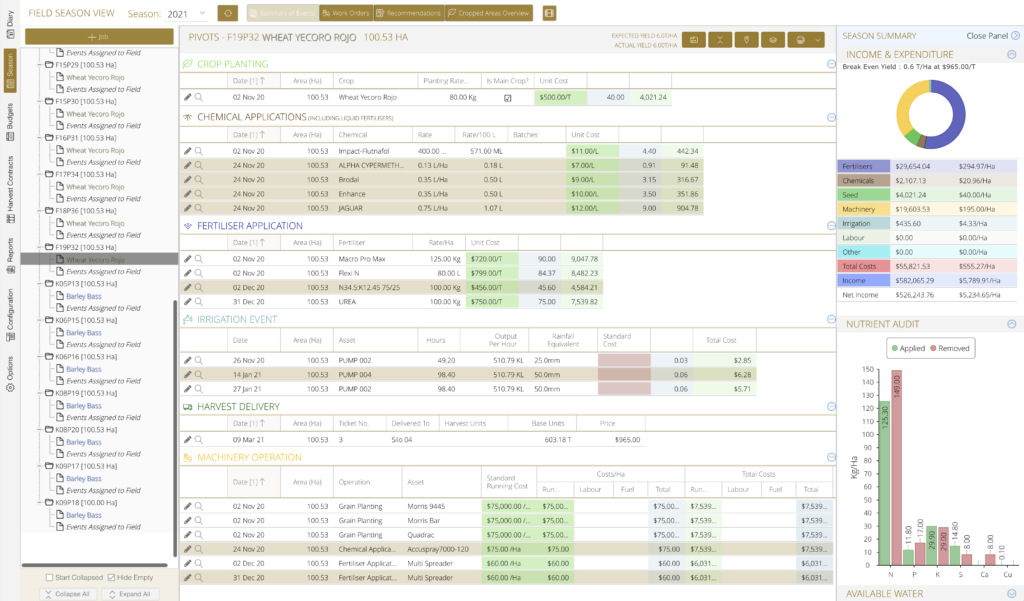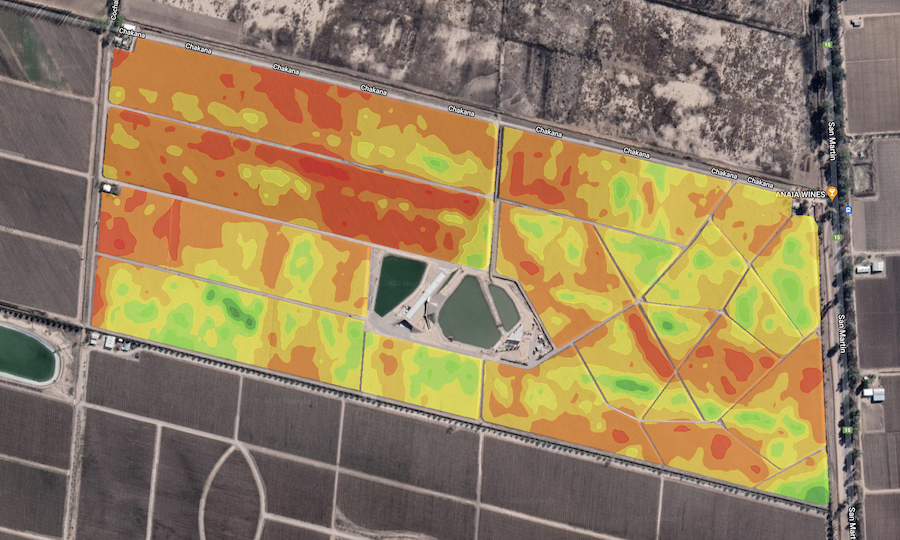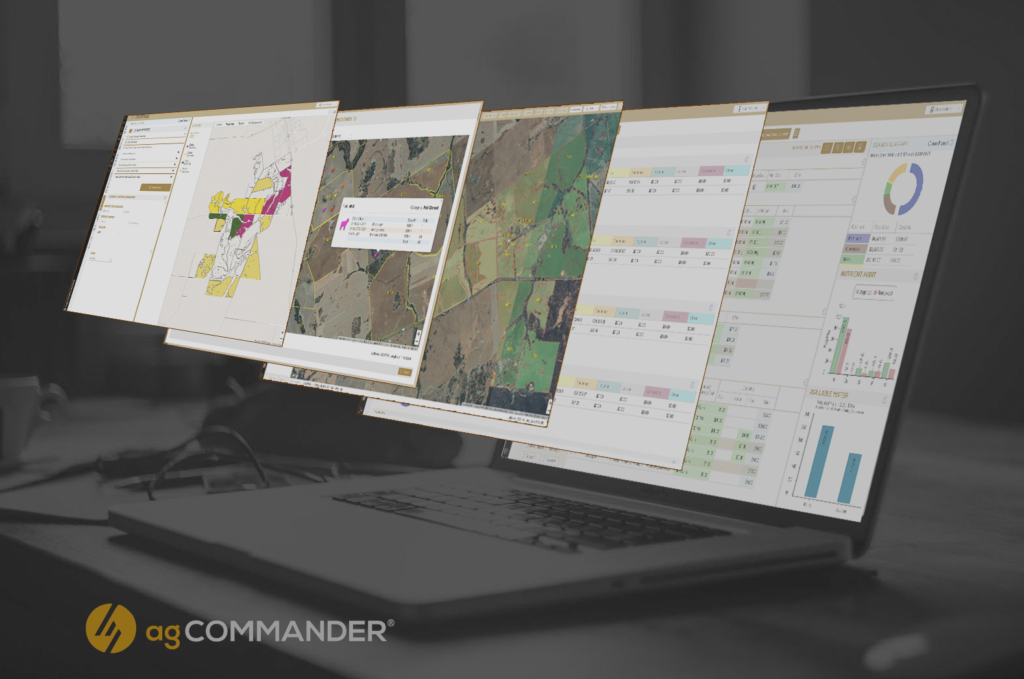 The base modules include
planning and record keeping for any crop type

comprehensive farm mapping where you can create unlimited map layers

weather records and analysis

laboratory test records and analysis
inventories of consumables and harvested produce
asset management, cost calculator & asset maintenance
staff, contractors: labour records and costs
and lots more…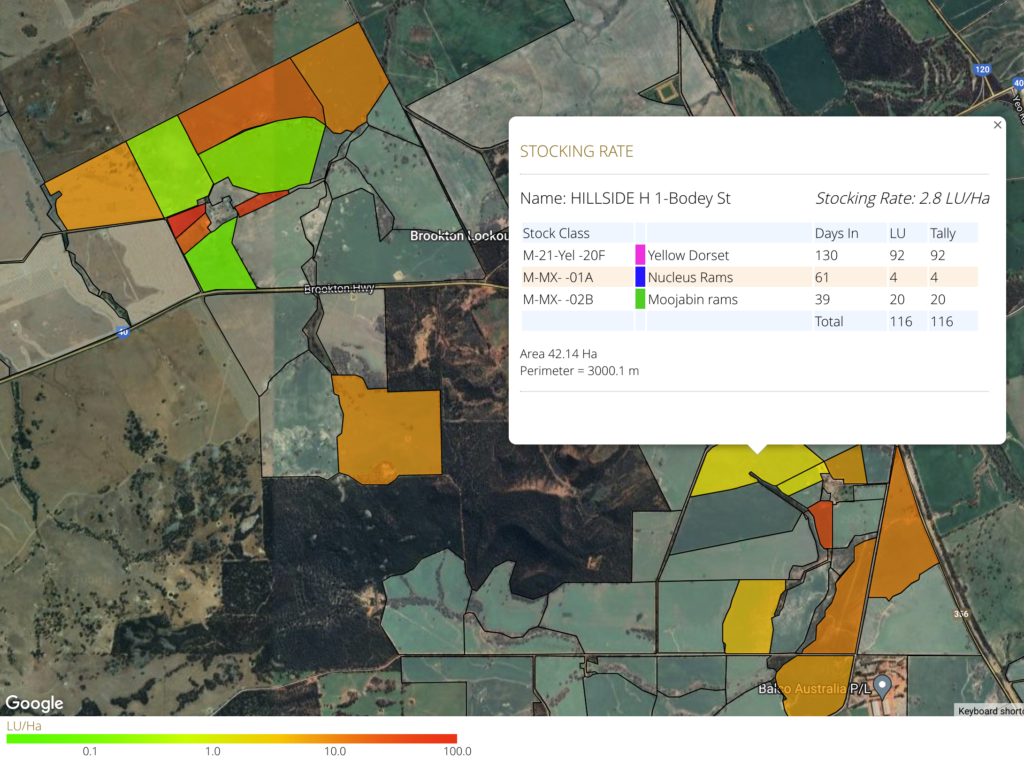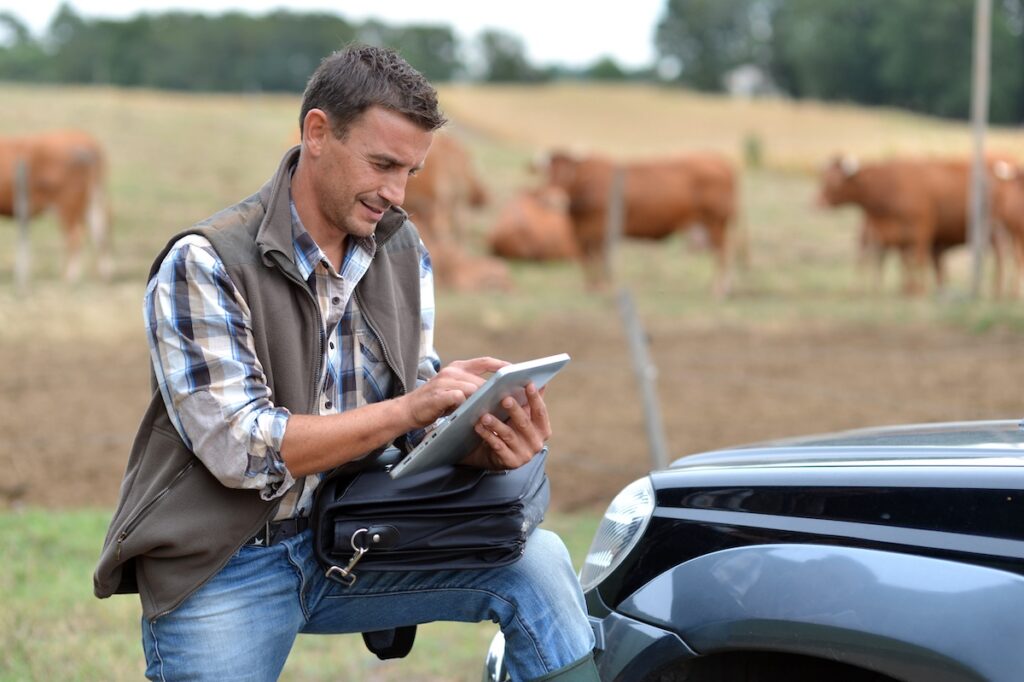 A comprehensive Add-On module to manage your livestock mob or herd records, including all aspects of field grazing days and stocking rates, livestock reconciliation reporting, weights, condition scores, sales, purchases, agistments and transfers, matings, pregnancy tests, births, reclassing and more including a comprehensive shearing and wool clip module.
The individual animal records module is an optional Add-On for the livestock module.
Catering for all animal types identified by either electronic or visual tags, covering weight gain analysis, lifetime and recurring trait analysis, treatments and more.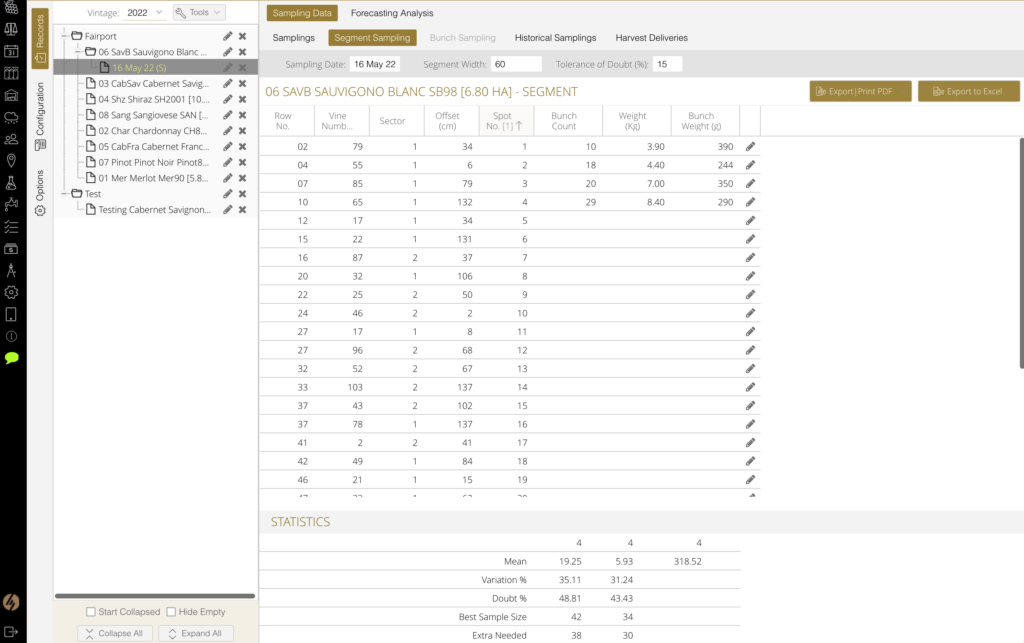 The Grape Forecaster module is an optional Add-On for grape growers.
Grape Forecaster is available as a stand-alone application or as an Add-On module in agCommander. 
Developed in partnership with Australia's Viticulture Research organisations in 2004 and re-written for "cloud" deployment. 
agCommander Mobile application is available on the Apple App Store and Google Play Store. Just search for "agCommander"
The modules available on agCommander Mobile are
Cropping
Livestock
Weather
Inventory of Consumables
Crop Scouting (includes multiple scouting styles including:  pasture scouting, grape yield estimates)
Mapping (including "Live" Mapping")
Chemical Lookup
Grape Forecaster
Water Meter Reading
General Notes & Reminders & Generic Work Orders
In addition to the mobile and desktop applications, there is a dedicated Tablet version of agCommander designed to run on an iPad, Android Tablet or a Windows Surface Pro type computer. An internet connection is required to run the Tablet version.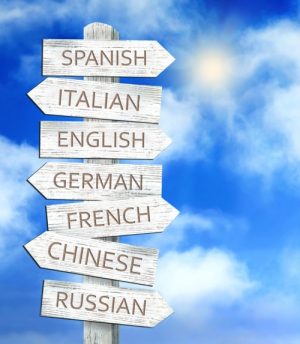 Multi Language, Currency & Units of Measure
agCommander Desktop, Tablet & Mobile are currently available in 
English
Spanish
Portuguese
French
More coming soon
In any currency.
In both Metric & Imperial.  
Users can choose their Language.
Currency and Units of Measure are set on a Business Unit basis .. meaning agCommander Enterprise can cater for clients with business units in different countries.
agCommander is in the "cloud". No software to install. Just sign up and get started
If within 14 days you are not sure if agCommander is a good match for you we'll cancel your trial for you.
Start your trial now…
EXPERIENCE - THE DIFFERENCE
agCOMMANDER has been built from the ground up to fit small family farming operations and fully scalable to take care of the needs of the world's largest farming enterprises.  All bases covered.
Take advantage of our over 30 years' experience. We've been operating since 1988 under the name Fairport Farm Software and renamed the business to agCommander Pty Ltd  in 2019. 
For over 30 years we've been listening to and working with clients from around Australia and around the world.
Thousands of them. Including in places like South Africa, Canada, China, Philippines, Russia, Ukraine, USA, UK, New Zealand, Sudan, Ethiopia, Portugal, Brazil, Argentina.
While serving the needs of small to medium to large family farming operations, we have, at the same time, built custom farm management systems for clients operating the world's largest operations in their sector. e.g. The world's largest: Macadamia Nut grower, Wine Grape operation, New Zealand's largest Mixed Livestock operation (1.5million livestock units), the world's largest Cattle operation (500,000 head) … China's largest wine grape operation, Russia's largest irrigated cropping operation, a large cropping operation near Sao Paulo in Brazil, and some very large mixed cropping and livestock operations across Australia.
Amongst our clients are Australia's largest carrot producer, largest potato producer, largest sweet corn producer, largest chilli producer…
…. and at the same time thousands of small to medium to large family farming operations.
BENEFIT FROM OUR EXPERIENCE.