gpMapper
A web based Geographical Information System. Mobile & Cloud.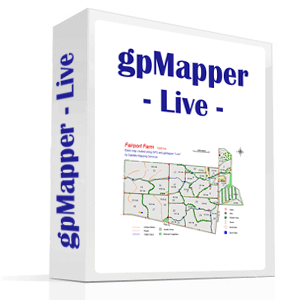 gpMapper
General Purpose Mapper. A light weight but powerful GIS (Geographical Information System)
Packed full of useful features.
We have been building mapping software since 1995. Over those years our client's feedback and suggestions has resulted in this very useful mapping system.
Our gpMapper Windows version was first released in 1998 and evolved out of a mapping program developed in 1995 called "InterFarm".
Now in 2022, we move gpMapper to the cloud for convenience and to make it usable across all hardware platforms. 


The gpMapper desktop web application works hand in hand with our agCommander Mobile App for iOS and Android. 
Just search for agCommander on the app store for your device type.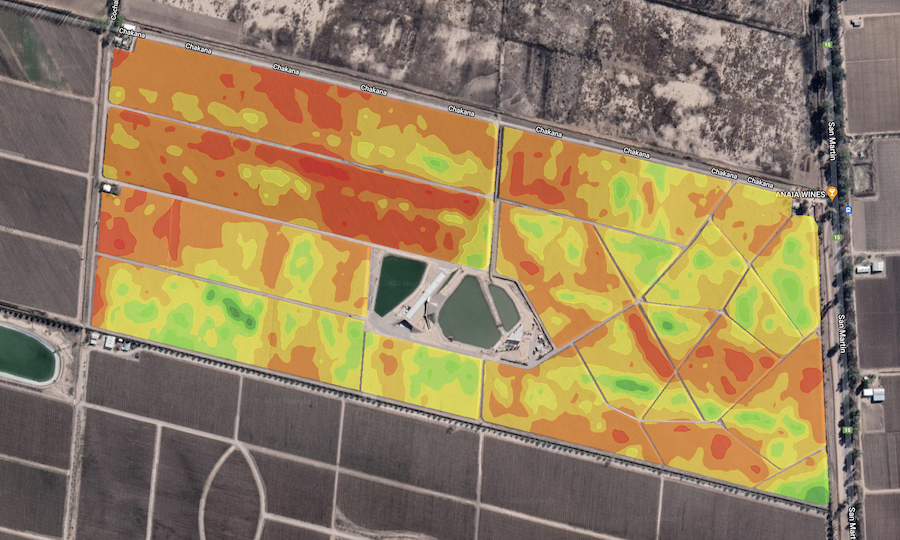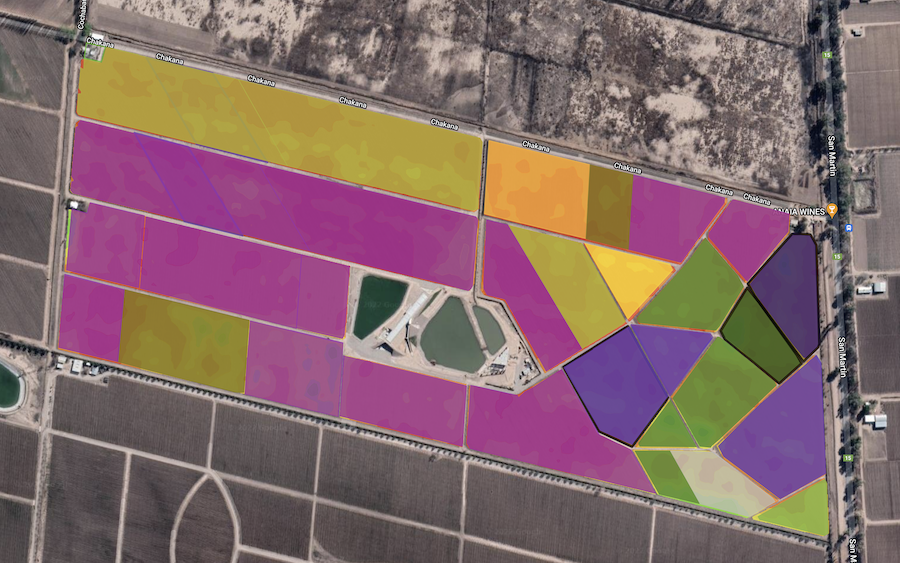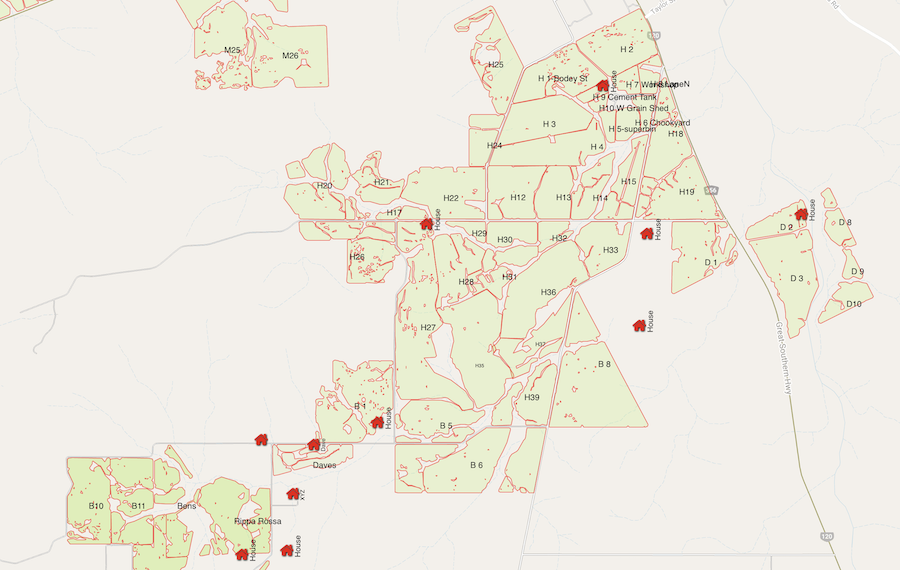 Import and Export Mapping Data in the GIS  world's most common formats
Google KML and KMZ files
GeoJSON files
GPX Files (from GPS units)
ESRI SHP Files
 
Import layers or draw your map objects on the web application or collect them live using our mobile application. 
Build up a comprehensive map of your area, farm, irrigation layout, whatever.
Measure lengths areas. Calculate the cost of a new project using the handy Statistics For Layer Group feature. 
Pan to an Address, Create a Point at a Location… and more handy features.
Export your gpMapper layers to a KML file, import them into My Google Maps and send a link to your friends, business associates
gpMapper features a full suite of objects that you can add to your map, including Circles, Polygons (or "areas" or "regions"), Lines, Points, Symbols and Text.
A huge selection of 120 Map Symbols is available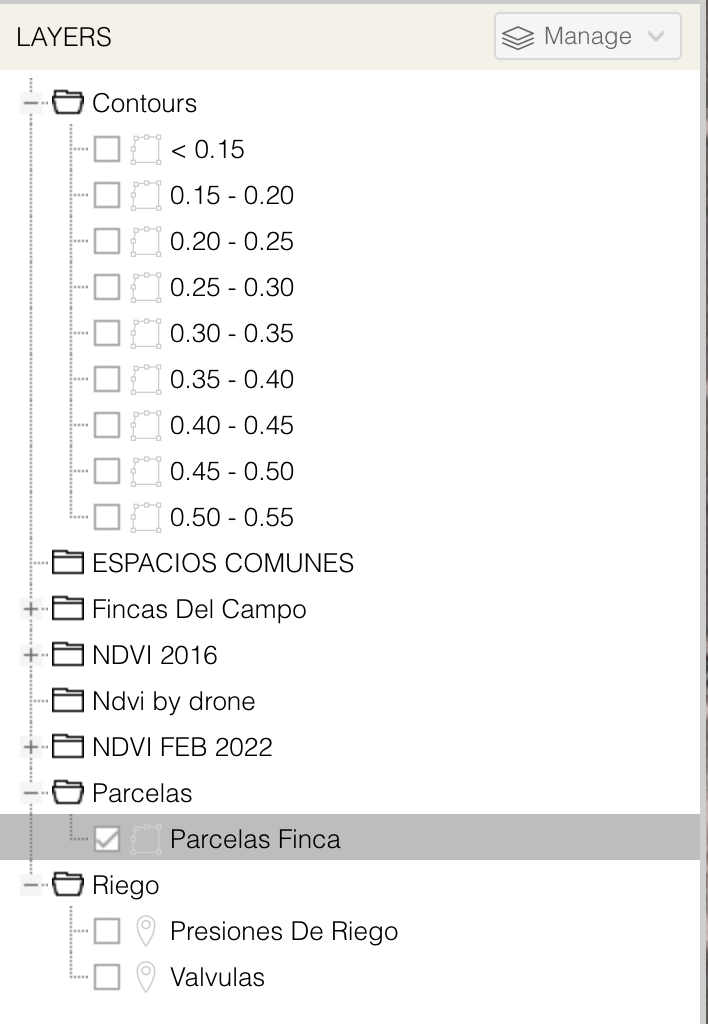 LAYERS & LAYER MANAGEMENT
Add and manage unlimited Layers
Group layers into an infinite number of Layer Groups
Merge Layer contents
Individual Layer visibility setting
Working with maps is all about locating yourself somewhere and looking at the data. With one click gpMapper will get you exactly where you want to be.
gpMapper utilises a 'View' system. Position yourself at the right spot for a map, with only the layers you want visible selected? Save it as a view. Simple. You can have as many views as you want. Skip from Sydney to Seattle, Tasmania to Western Australia, Canada to Mexico with a single mouse click. gpMapper knows exactly what data to load and display, based on the view you've selected.
If you've used a mapping system before, you know all about loading and saving individual map files. gpMapper bypasses all that by using a live database to store data. This means that all you have to do is tell gpMapper what area of the world you want to look at, and gpMapper automatically loads any data within that area for you.
gpMapper is currently avaiable in
… more languages coming soon
gpMapper is in the "cloud". No software to install. Just sign up and get started
If within 7 days you are not sure if gpMapper is a good match for you we'll cancel your trial for you.
Start your trial now…